Secret Champion vs. Kaprikorn!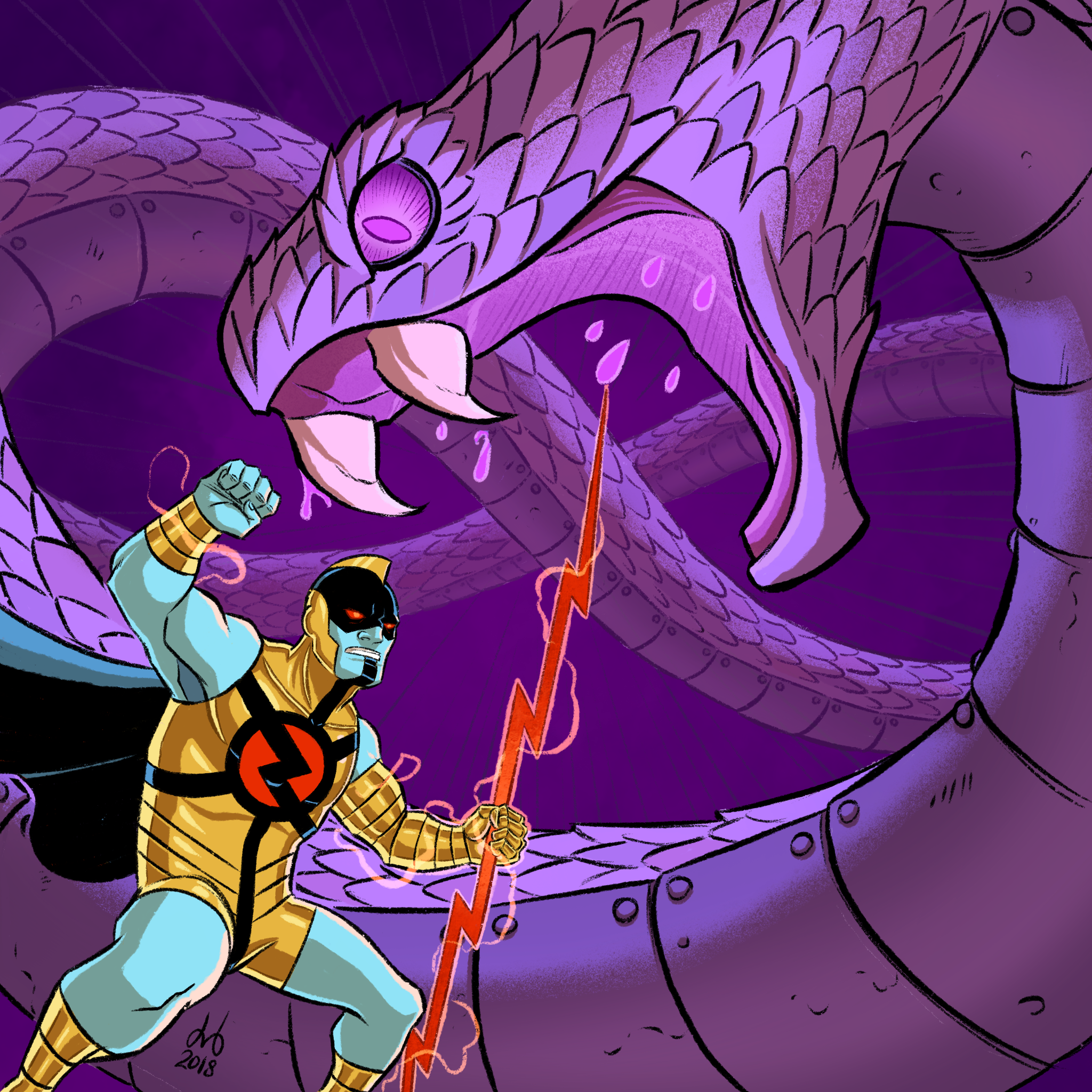 Zor vs. the Violet Viper!
Octopus Overlord
Fantomudoragon
Spring-Heeled Jack
A commission for Roy Johnson.
Additional commissioned works can be found HERE.
This version of Spring-Heeled Jack is the property of Roy Johnson.
Mechanical Angel
Saturnian Astronaut
The Last Knights of the Apocalypse
A 1950's rebel take on the horsemen of the apocalypse.
Nemo/Owen
For a challenge to reimagine the classic Little Nemo concept.
Mad Mantis
Green Legionnaire
Doom Snake
Micro Warlock
Omega Titan
Hooded Watcher
Rocket Fighter
Spiked Enemy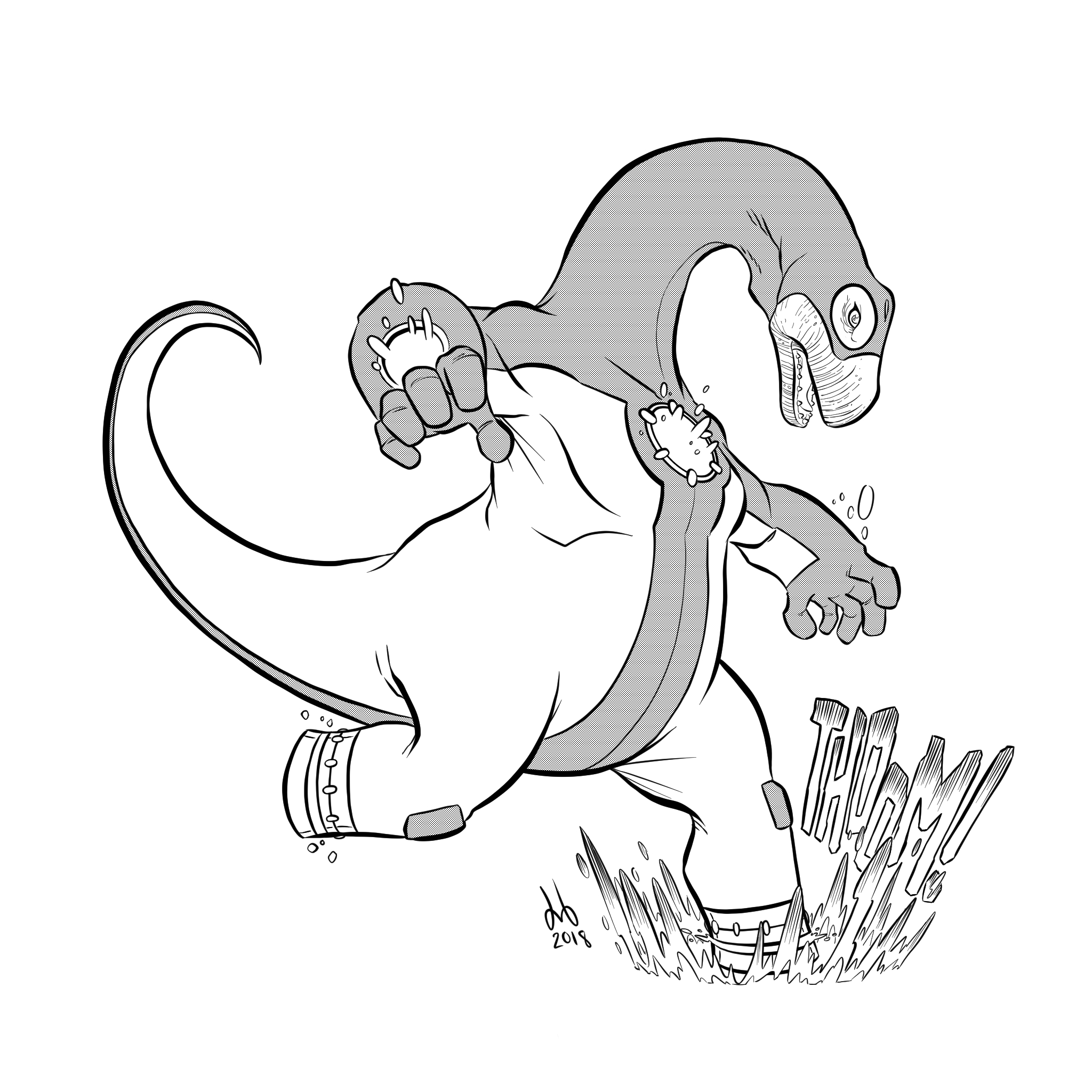 Thunderfoot (Inks)